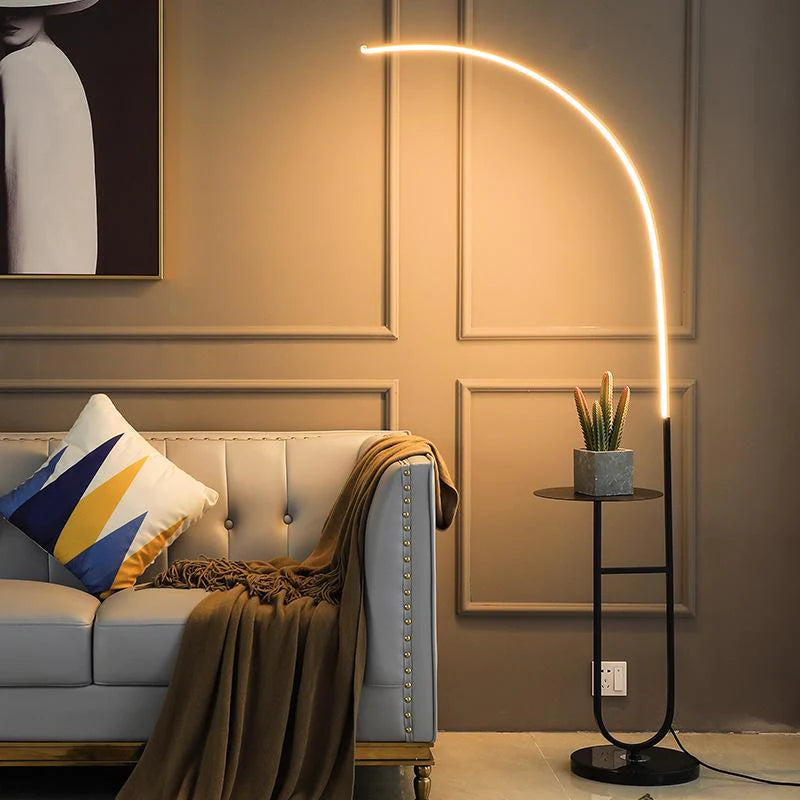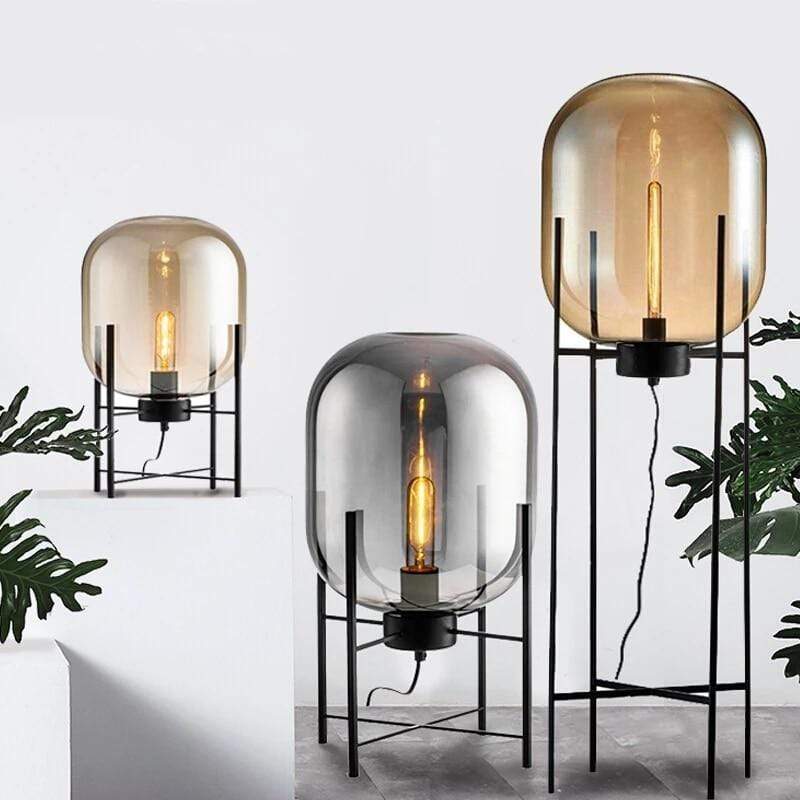 Floor Lamps, Table Lamps, Chandeliers & more
Light up your space
The best way to create a warm and inviting atmosphere in any room is by lighting. With our wide selection of lighting options, you can choose the right lighting piece for any room. Whether you're looking for a timeless chandelier or a contemporary floor lamp, we have it all. A great source of lighting is essential for staying comfortable in any room. Our products are designed to work perfectly with each other so you can create the look you want for any space.
Light up your space
Elevate Your Space with Ceiling Lights
Illuminate your living space in style with our carefully curated selection of ceiling lights. Whether you're looking for a statement piece to grace your living room or a functional and stylish fixture for your bedroom, we have an array of options. Choose from an array of ceiling lights for the living room, bedroom, or kitchen to add a touch of luxury to your home decor.
Chandeliers: The Epitome of Elegance
Chandeliers have long been a symbol of opulence and grandeur in interior design. At Cutesy Home, we offer an impressive range of chandeliers that effortlessly blend modernity with classic charm. Explore our collection of chandelier lights, including large chandeliers, unique chandeliers, and contemporary chandeliers, to find the perfect centerpiece for your dining room, bedroom, or living room.
Pendant Lights: Illuminate with Style
For a more minimalist and functional approach, pendant lights are an excellent choice. Our modern pendant lights are designed to enhance both the aesthetics and functionality of your space. Whether you prefer the sleek lines of contemporary pendant lights or the timeless allure of luxury pendant lights, our selection caters to diverse preferences.
Perfect Illumination with Bedside Reading Lamps
Create the ideal reading nook with our selection of bedside reading lamps. Explore vintage bedside lamps and modern designs to find the perfect reading lamps for your bedroom or bedside tables. Whether you prefer lamps on nightstands or bedroom nightstand lamps, we have options to suit your style and needs. Enhance your nightly reading experience with the right bedside lighting.
Outdoor Hanging Pendant Lights: Extend Your Style Outdoors
Why limit your impeccable taste to indoor spaces? Take your style outdoors with our outdoor hanging pendant lights. These fixtures not only provide functional illumination but also add a touch of sophistication to your outdoor areas. Transform your patio or garden into a welcoming oasis with our outdoor pendant lights.
Shine Bright with Solar Garden Path Lights
Illuminate your outdoor space with eco-friendly solar garden path lights. These versatile outdoor solar lights offer a wide array of lighting options, from subtle path lights to captivating string lights. Let the sun power your outdoor lighting and transform your outdoor spaces into inviting havens.
Bed & Bath
Duvet Cover Sets

Bed Lamps

Stylish Faucets
Made of 100% Egyptian Cotton. These modern bedding options are designed with a timeless and classic design that captures the essence of a classic bedding collection.
Indulge in luxury
Our Bed Lamps create a warm ambient glow while adding something different and creative to your bedroom space.
Build your Aura
Our sleek and modern designs complements contemporary décor. Featuring a strong and imposing design, our faucets can be wonderful centerpieces for your bathroom or kitchen.
Tap the flow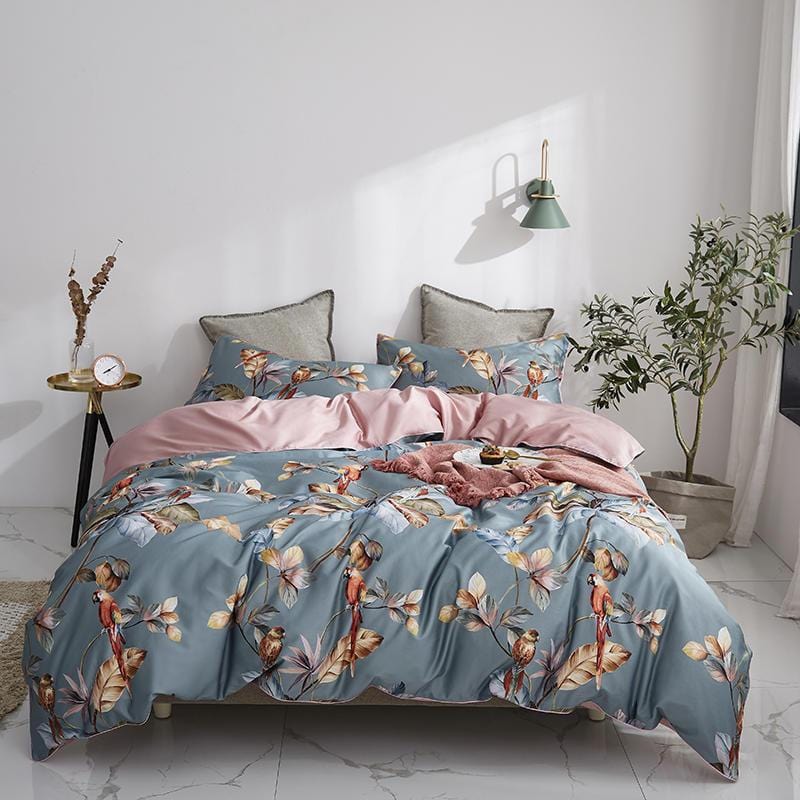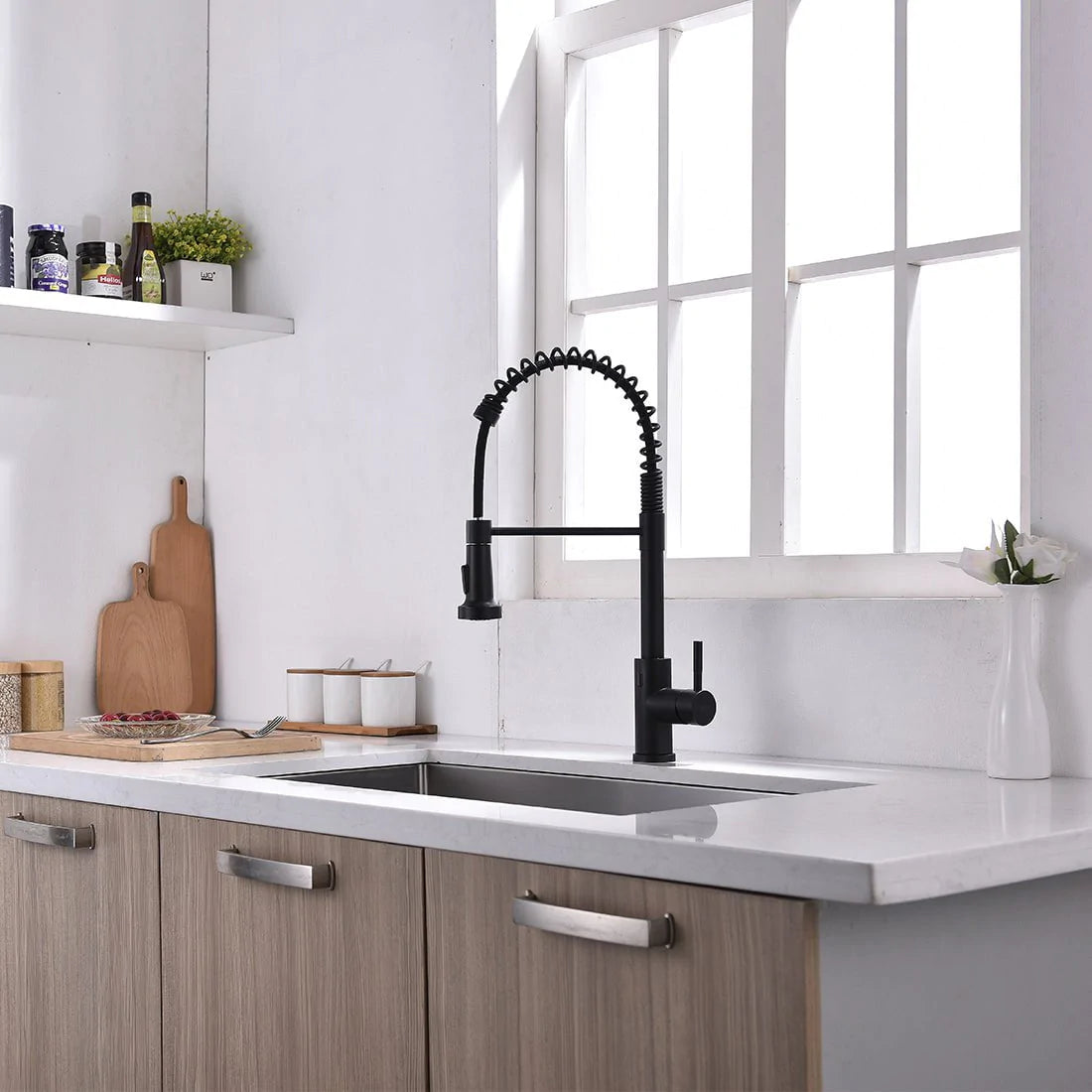 Duvet Cover Sets: A Variety of Styles
Whether you prefer organic duvet cover, quilted duvet cover, modern duvet covers, twin cotton duvet cover, plaid duvet cover, embroidered duvet cover, muslin duvet cover, bohemian duvet covers, cotton duvet, floral duvet, lightweight duvet covers, satin duvet cover, botanical duvet cover, linen duvet cover sets, Cutesy Home provides you with a wide range of unique duvet covers that are renowned for their breathability and natural texture. Our high quality duvet covers bring a relaxed, rustic charm to your bedroom while providing the perfect balance between warmth and coolness. Our duvet cover sets are made from premium materials, ensuring that you experience the best of both worlds – comfort and luxury.
High-Quality Materials and Craftsmanship
At Cutesy Home, we believe that the quality of your duvet cover sets should match their visual appeal. Our duvet covers are crafted with precision and care, using high-quality materials that ensure longevity and durability. You can rest assured that your investment in our duvet cover sets will provide lasting comfort and style.
Why Cutesy Home?
5 Star Customer Service
Our values and size enable us to personally connect with our customers. By doing everything ourselves — and selling directly to people — we run a more nimble & efficient business. But it's not just about savings: it also allows us to have a close feedback loop with you and ensure that you are never disappointed.
Curated Catalog
Each product is thoughtfully crafted to ensure it's the perfect fit for your home. Our curation is based on a mix of aesthetic designs, function, and familiarity to create an assortment of products that are sure to fit your personal style. The result is a shopping experience that is a breeze to use and understand.
Our Promise
Style is nothing without substance, which is why how things work and last is every bit as important as what they look like. Through rigorous testing and sampling, you can be rest assured that your products are being made using only the best materials and practices and last for a long time.
Sustainability
Our ethically sourced materials, sustainable packaging, and built-to-last products make us who we are - honest and ethical. We've always put the environment at the forefront of our brand and will never compromise it, come what may!
Join the Cutesy Home Community
We invite you to join the Cutesy Home community of discerning homeowners and decor enthusiasts. Explore our online store and discover the perfect home and decor pieces that resonate with your style and preferences. Whether you're searching for the ideal ceiling lights, chandeliers, pendant lights, outdoor hanging pendant lights or other home decor essentials, Cutesy Home has it all.
With a passion for modern home decor and a commitment to exceptional customer service, we're here to help you create the home of your dreams. Elevate your living spaces with Cutesy Home's stunning home and decor collections today.
Browse our extensive home decor collection now at Cutesy Home and transform your living space into a sanctuary of style and comfort. Your dream home is just a click away!
Start Browsing
Let customers speak for us
FAQs
What makes Cutesy Home the best choice for home decor online?

At Cutesy Home, we offer a curated selection of the finest home decorations. Our wide range includes lighting, bed & bath, kitchen & dining, unique and contemporary designs for every room. We pride ourselves on quality and style to make your home truly unique.
How can I buy home decor online at Cutesy Home?

Shopping for the best home decor is easy at Cutesy Home. Simply browse our website, select your favorite items, add them to your cart, and proceed to checkout. We offer a secure and convenient online shopping experience.
What types of chandeliers and ceiling lights do you offer for living rooms and bedrooms?

We have an exquisite collection of ceiling lights, including LED ceiling lights, crystal chandeliers, and modern chandeliers, perfect for both living rooms and bedrooms. Our chandelier lights come in various styles to suit your interior decor.
Can I find dining room lighting options at Cutesy Home?

Absolutely! Explore our dining room lighting collection, featuring modern and elegant options. Whether you prefer a chic pendant chandelier or a classic dining chandelier, we have something to illuminate your dining space in style.